Kaydon markets
Aerospace and defense
In 1941, the US Navy went looking for a supplier of large bore slewing ring bearings for warship gun mounts. When no other US bearing company would take on the task of producing 50" and larger bearings, Kaydon was born.
Later, Kaydon developed unique WireX® wire-race slewing ring bearings for tank turret applications. WireX® bearings are ideal for military turrets, radar, sonar, and other applications where space and weight are at a premium and corrosion resistance is essential. They consist of wire raceways inserted in lightweight support rings, allowing for a high load capacity and a bearing that can be 60% lighter than one made entirely of steel. WireX® bearings are custom manufactured to fit each design and specification.
Kaydon's Reali-Slim® bearing solutions withstand the speed, temperature, and load specifications of the aerospace and defense markets by providing high stiffness and low torque while meeting weight and size reduction requirements. Reali-Slim® thin section bearings are ideal for up-in-the-air and battlefield applications. A large bore, small cross-section bearing permits the use of a large diameter hollow shaft in place of a smaller diameter solid shaft, king-post design. Components such as optical path signals, air and hydraulic lines, or electrical wiring and slip rings can then be accommodated resulting in a neater, more efficient design.
Kaydon offers a wide variety of custom bearings and precision assemblies to meet your specific requirements. Kaydon custom design expertise and technical support are offered for a wide range of rolling element bearings (ball, roller, taper, cylindrical), precision sleeves, and assemblies.
Kaydon bearings and assemblies can be further customized with a variety of materials (52100, M50, 440C, Titanium), coatings (Endurakote®, zinc, nickel and more), flanges, integral gears, retainers, and preload settings. Kaydon's proprietary Endurakote® plating is ideal for applications that require superior corrosion resistance. This thin, dense chrome plating has been proven in critical military, aerospace, and deep space applications.
Kaydon's standard inspection and quality control procedures meet the requirements of government procurement agencies and leading aerospace and defense companies.
Bearings

Slewing ring bearings
WireX® bearings
Reali-Slim® bearings
Four-point contact Reali-Slim® bearings
Endurakote® plating for superior corrosion resistance
Applications

Aircraft (Jet fighters, Helicopters, UAVs, Airlift & Cargo, Commercial)

landing wheels
navigation, target acquisition pods
counter measure systems
mast, swash plate and gearbox bearings
propulsion and control systems
refueling booms, wenches, APUs

Ships

missile defense
gun mounts
sonar, radar, and communication
carrier elevator and arresters

Ground combat and security vehicles

turrets
target & sighting systems
transmission
suspension

Weapons

guidance & propulsion systems
missile launchers
gun mounts and ammunition loaders

Space

satellites
space station
telescopes
rover

Radar (fixed and mobile)


Log in to access 3D models,
CAD files, and engineering software

Forgot password? | Register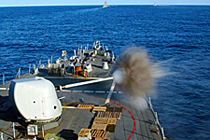 Photo courtesy of US Navy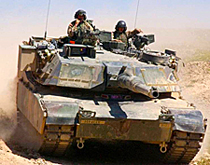 Photo courtesy of US Army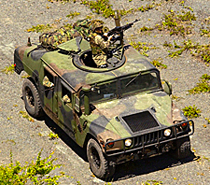 Photo courtesy of US Army

Photo courtesy of US Army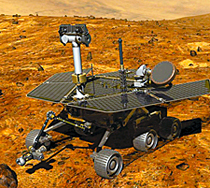 Photo courtesy of NASA