Kaydon Bearings applies engineering experience and expertise to solve the world's most demanding bearing challenges. Read about challenging, real-world applications and Kaydon's unique, expertly engineered solutions in our case study library.

Robot-Technology 'very impressed' with Kaydon thin section bearings for laser robot head axis
Application: laser robot head axis
Kaydon bearings used: Reali-Slim MM® metric bearings
Kaydon Reali-Slim® thin section bearings proved the ideal solution for the head axis of a laser robot, due to their very thin cross section, relatively large diameter, and ability to handle dust and gases. The Robot-Technology GmbH team was 'very impressed by the options the thin section bearings opened up for us.'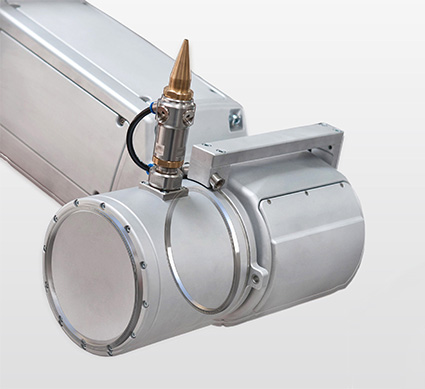 Kaydon thin section bearings 'essential' to success of VariLeg exoskeleton design
Application: exoskeleton leg
Kaydon bearings used: Reali-Slim MM® metric bearings
The VariLeg exoskeleton leg is a sophisticated device that helps paraplegics walk again, with mechanically adjustable knee stiffness that makes slopes and steps easier to manage. They feature Kaydon Reali-Slim thin section bearings, chosen for their low weight, thin cross section, large inside diameter, and ability to absorb relatively large loads.